DIOSA DE LUNA SEMI-FORMAL
Our two-day semiformal includes a hayride/hoedown and dance. The hayride night is a casual Western-themed evening outdoors, complete with a bonfire. On the dance night, everyone gets dressed up in cocktail dresses and dances the night away with their dates and sisters!
Each fall, our dads join us for a Mizzou football game and a night out at the comedy club filled with laughter!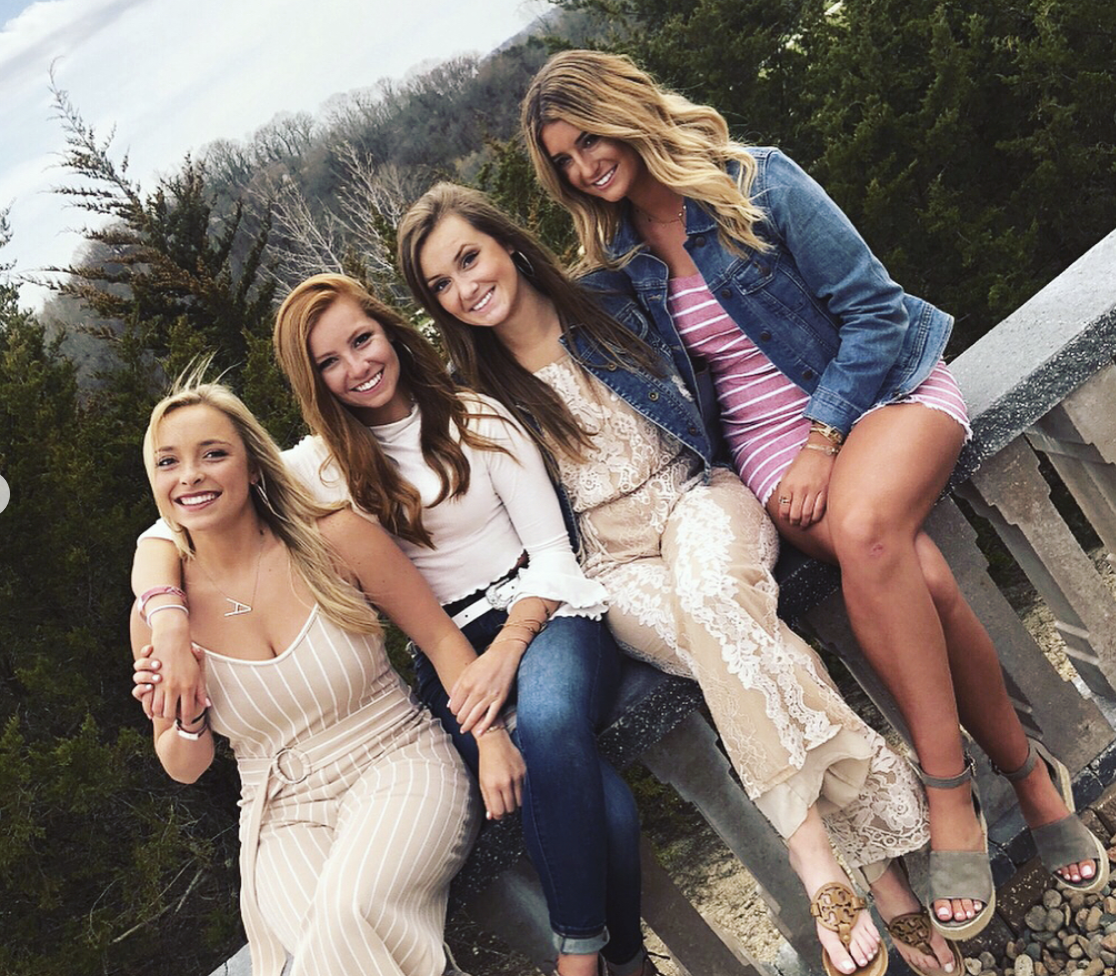 On our Founder's Day, Nov. 11, every year we celebrate with brunch and activities. Typically held at the house or on campus, we recognize our four founding members and take time to enjoy being a part of our special sisterhood.
A time for Gamma Phi Betas to retreat together for bonding and chapter goal setting. Where have we retreated to? The Lake of the Ozarks' Tan-Tar-A Resort, Six Flags, and Cardinals games to name a few.
Romeo is our one-night Spring formal event. It is a great time to let loose and have fun with our sisters and wonderful dates!
Every April we invite our mothers to join us for a girly weekend in Columbia! In the past we have caught a show at the comedy club, enjoyed a yummy brunch, and shopped various vendors at the chapter house.
Our senior brunch is a time to recognize and celebrate our incredible graduating seniors each year!
PAST EVENTS
Chapter Leadership Retreat
Tri-Phi Party With Delta Delta Delta
Halloween Costume Social
Christmas Social
Valentine's Day Sisterhood Events
Homecoming Marriage & Divorce Parties
Greek Week Marriage & Divorce Parties
Date & Dash – We grabbed our "Danny" for a Grease-themed social!
Mixer – We joined Pi Beta Phi and Kappa Alpha Order for a "Joutfits" themed party – jeans from head to toe!
Ice Skating in Jefferson City
Shop-a-Thon in St. Louis
Spa Night at the chapter house
Rented Out A Movie Theater
Campus Scavenger Hunt
Retro Bowling
Corn Maze