As confident women of character, Gamma Phi Beta recognizes that in order to build a strong girl, we must first understand who she is as an individual.
Gamma Phi Beta is passionate about Building Strong Girls because today's girls face more challenges than ever, making the need for a safe place with supportive mentors even greater. Girls need women in their lives who can help them develop the skills to succeed in life. Gamma Phi Betas are those women!
In every community, there are ways for Gamma Phi Beta chapters to provide girls the support they need to bolster their ability to believe in themselves and understand their value and potential. Gamma Phi Beta is the proud exclusive National Panhellenic Conference National Sponsor of Girls on the Run International, a nonprofit organization that inspires girls to be joyful, healthy and confident using a fun, experience-based curriculum that creatively integrates running. Together, we envision a world were every girl knows and activates her limitless potential and is free to boldly pursue her dreams.
Our chapter is Building Strong Girls by:
Volunteering as Girls on the Run coaches and running buddies.

Encouraging and cheering on girls during their 5k events.

Mentoring young girls in our community.
Learn more about Gamma Phi Beta International Sorority's philanthropy at GammaPhiBeta.org/Philanthropy.
MOONBALL™ SAND VOLLEYBALL TOURNAMENT
Gamma Phi Beta International Sorority's signature philanthropy event is Moonball ™, a kickball, volleyball or basketball tournament that supports our philanthropic focus of Building Strong Girls. All proceeds benefit our international philanthropic partner, Girls on the Run. The Alpha Delta Chapter is excited to "kick off" our first Moonball Sand Volleyball Tournament this fall! The proceeds raised from this event will benefit our local Girls on the Run chapter in Columbia, Missouri.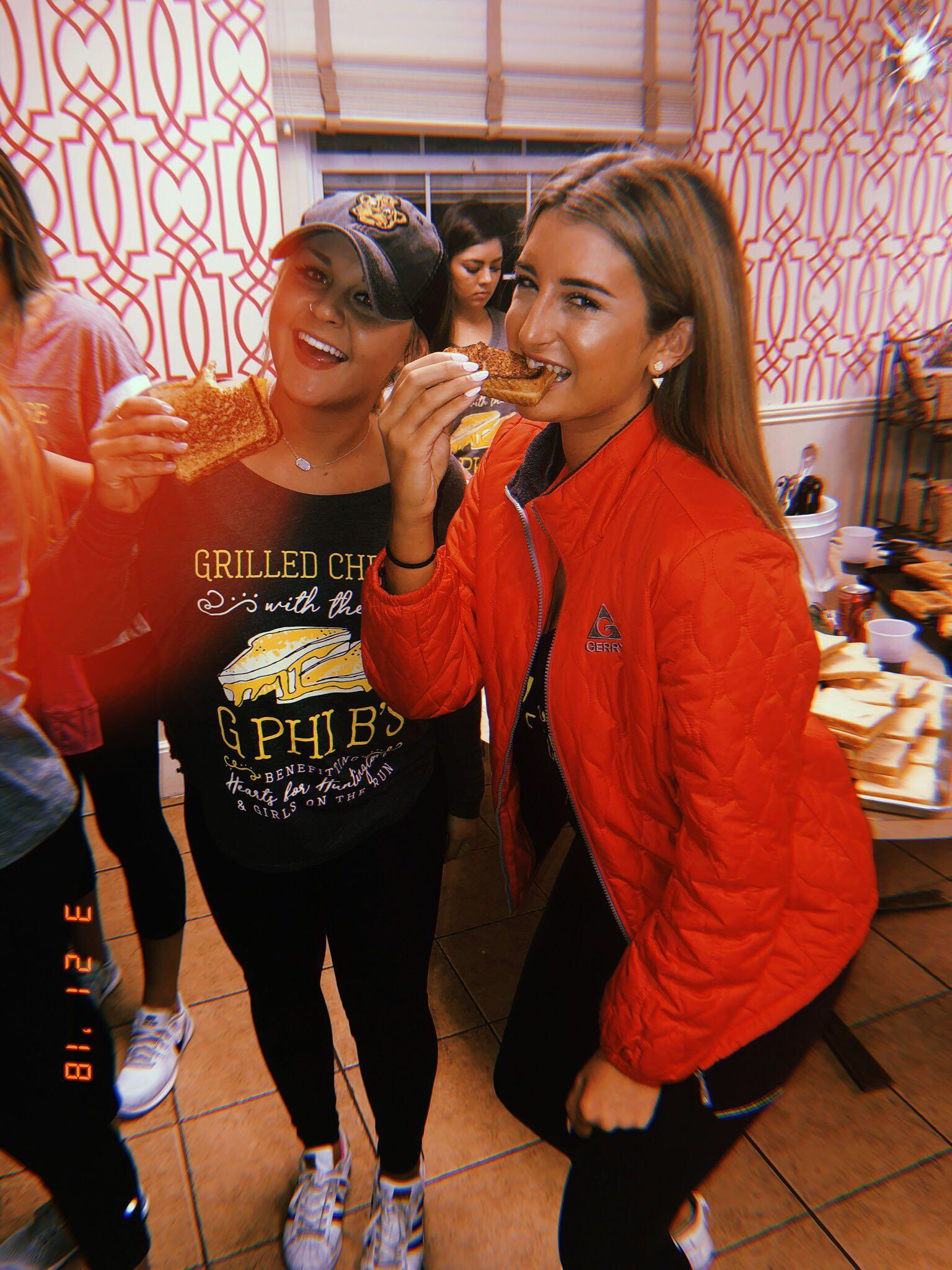 GRILLED CHEESE WITH THE G-PHI-B'S
Our famous late night dinner is very popular around campus. For only $5 anyone who stops by the house on this special night can get all-you-can-eat grilled cheese, made by yours truly – the Gamma Phi Beta girls!
The night consists of hanging with friends and serving hundreds of hungry people, all the while promoting our philanthropic focus of Building Stronger Girls and supporting an Alpha Delta alumna who suffers from Huntington's Disease. All proceeds raised will benefit Hearts for Huntington's.
We welcome you to stop by and enjoy some grilled cheese with the G-Phi-B's!